Mrs Alison Gaunt, M.A. (Oxon.), MITI

Freelance Translator
---
Translation German-English
Translation Dutch-English
Translation French-English
Based: Sevenoaks, Kent, UK
Using: PC/Windows 10 & MS Office 2016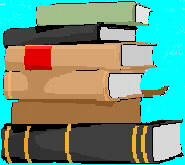 CV/RÉSUMÉ
For my on-line GLOSSARIES

---
"Good translation is like a clear pane of glass - you don't realise it's there" (Nikolai Vassilievich Gogol).
"If you pay peanuts, you get monkeys...." (Cockney saying, anonymous)
---
SERIOUS, PROFESSIONAL TRANSLATION into mother tongue English from German, Dutch and French.

SPECIALITIES: medicine, especially industrial/occupational medicine, occupational safety & health, chemistry, biology, environment, European Union affairs.

EXPERIENCE: 48 years' work, both in-house and freelance, for the institutions of the European Union (European Commission, European Parliament, EU Translation Centre) and other European and international organizations (Bundestag, Council of Europe, ILO), governments and private clients. Honours graduate (Modern Languages, 1966) of the University of Oxford, England (Somerville College), and full member since its inception in 1986 of the UK-based Institute of Translation & Interpreting (ITI).

RATES & TERMS on request.
---



Clipart courtesy of Corel Corporation, for viewing purposes only
Indexed by the FreeFind search engine
---
Last updated: 17 September 2018